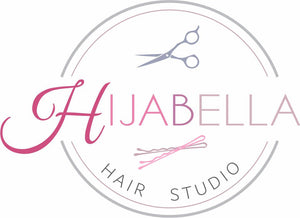 Hijabella Hair Studio
Sale price Price R 100.00 Regular price
Tax included.
Service / Beauty

Fatima Sayanvala
082 644 2373
Tue - Fri 9am - 6pm, Sat 9am - 5pm, Sun 9am - 3pm
Last Updated: 30 July 2020
Location: Gauteng
About Hijabella Hair Studio
Hijabella Hair Studio is directed by Fatima Sayanvala, and is a fully professional ladies hair salon catering for women from all walks of life.
My aim is not only to provide the best quality service to women but also use it as a platform to uplift and empower many girls out there who do not have any education themselves or are unable to afford one.
I truly believe that "we rise by lifting others". Having your hair done is something very important as when you look good, it makes you feel good! It builds your confidence and self esteem as well.
We have a beautiful team of ladies in salon that are ready to pamper you and make you feel beautiful.
Hijabella Hair Studio have been operating for 5 (five) years and employs 3 (three) people.