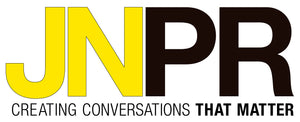 JNPR
Sale price Price R 100.00 Regular price
Tax included.
Public Relations

Anusha Jogi
082 348 4365
Mon - Fri 8:30am - 4:30pm
Last Updated: 28 July 2020
Location: Gauteng
About JNPR
JNPR is directed by Anusha Jogi, and as a full service communications firm specialising in reputation management, public relations and strategic communications, JNPR partners with businesses and brands to help them reach their consumers and stakeholders through targeted communication channels, delivering the right message, at the right time.
The "Private School" of Public Relations, JNPR offers dedicated services at realistic fees, involved senior counsel and measurable results.
By doing so, we assist our clients in growing their businesses and fortifying the reputations of their companies.
JNPR have been operating for 16 (sixteen) years and employs 11 (eleven) people.